WNC Steering Committee
NCOHC's Western North Carolina Steering Committee, formerly the WNC Children's Oral Health Initiative, works to improve the oral health of children in Western North Carolina. The steering committee includes oral health and medical providers, community partners, and other stakeholders.
Strategic Focus
Increase health care integration by facilitating collaboration among dental, medical, and public health providers, encouraging preventive care and a dental home for all children on Medicaid.
Expand access to oral health care for rural children, children in communities of color, and children living in poverty.
Enhance oral health literacy for families, policymakers, and providers.
And much more.
View NCOHC's full WNC Children's Oral Health & Services Strategic Plan here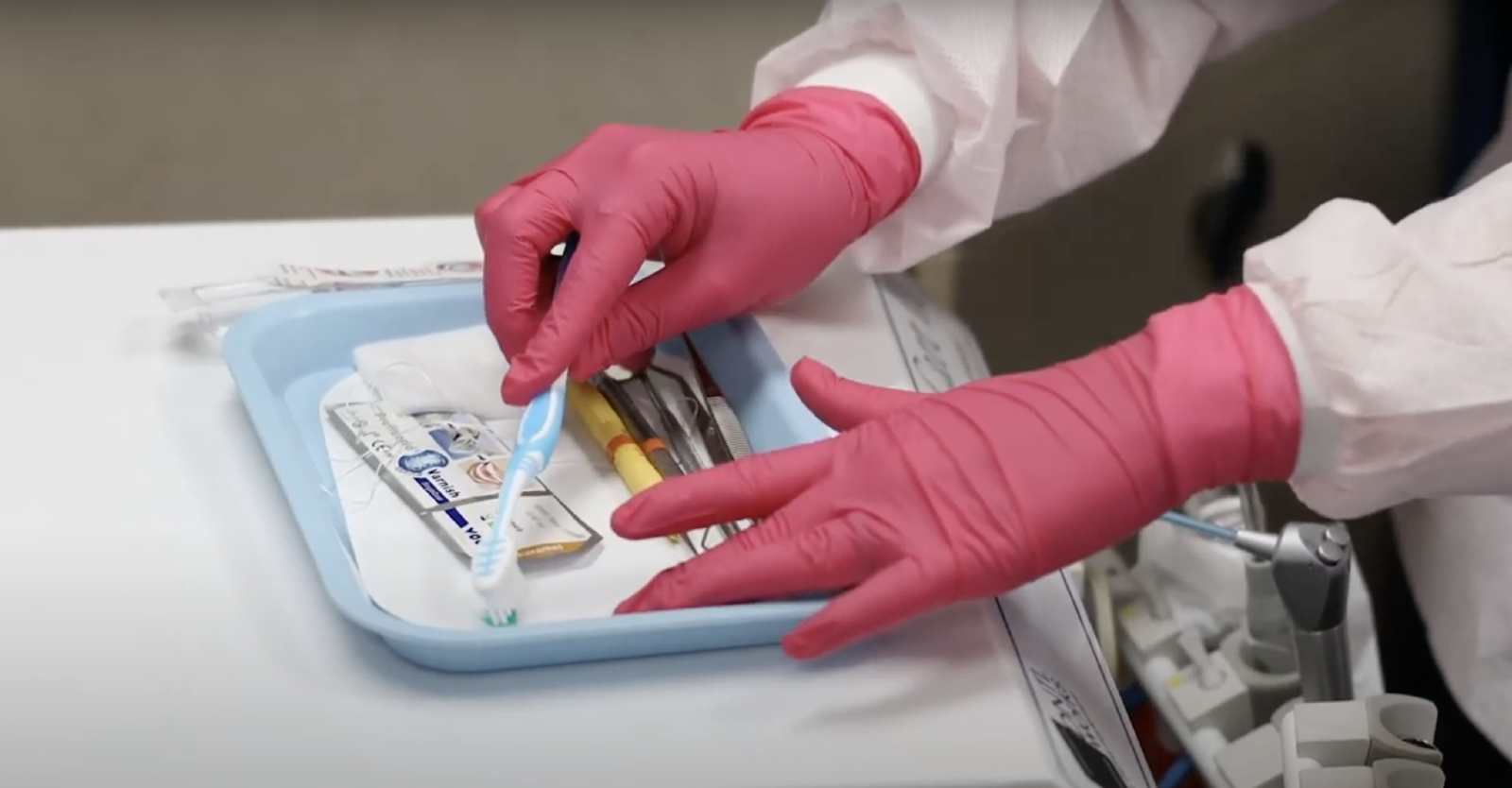 The Facts About Children's Oral Health in WNC
Only 41.8 percent of third graders in WNC are free from tooth decay, compared to 54.5 percent across North Carolina (NC Oral Health Section, 2020)
42.5 percent of Medicaid-eligible children aged 1-2 years in WNC received preventive oral health care, compared to 51 percent statewide (NC Oral Health Section, 2020)
There is a maldistribution of dentists in WNC. On average there are only 3.65 dentists per 10,000 people, less than the North Carolina average of 5 dentists per 10,000 people (UNC Shep Center).
Why Do Fewer WNC Children Have Access to Care?
People experience barriers to accessing oral health care at three stages. Many see barriers that prevent them from even seeking care in the first place. Once an individual has sought out care, there are still more barriers, preventing them from reaching and receiving the services they need.
Key barriers to seeking care include dental anxiety, oral health literacy, parents' oral health and stigma, lack of coordination between physicians and dentists, and misinformation about the recommended age of first dental visit.
Key barriers to reaching care include structural realities of poverty, cost of care, transportation, distance to care, lack of dentists in rural areas, few providers who accept Medicaid or Health Choice, few providers who serve infants and toddlers, and scarcity of hospital-based services and specialty care.
Key barries to receiving care include negative dental office experience related to race, ethnicity, income, and insurance status; physician challenges incorporating oral health care; limited data on best practices; limited care that leaves children without a dental home; lack of comprehensive services; and language barriers.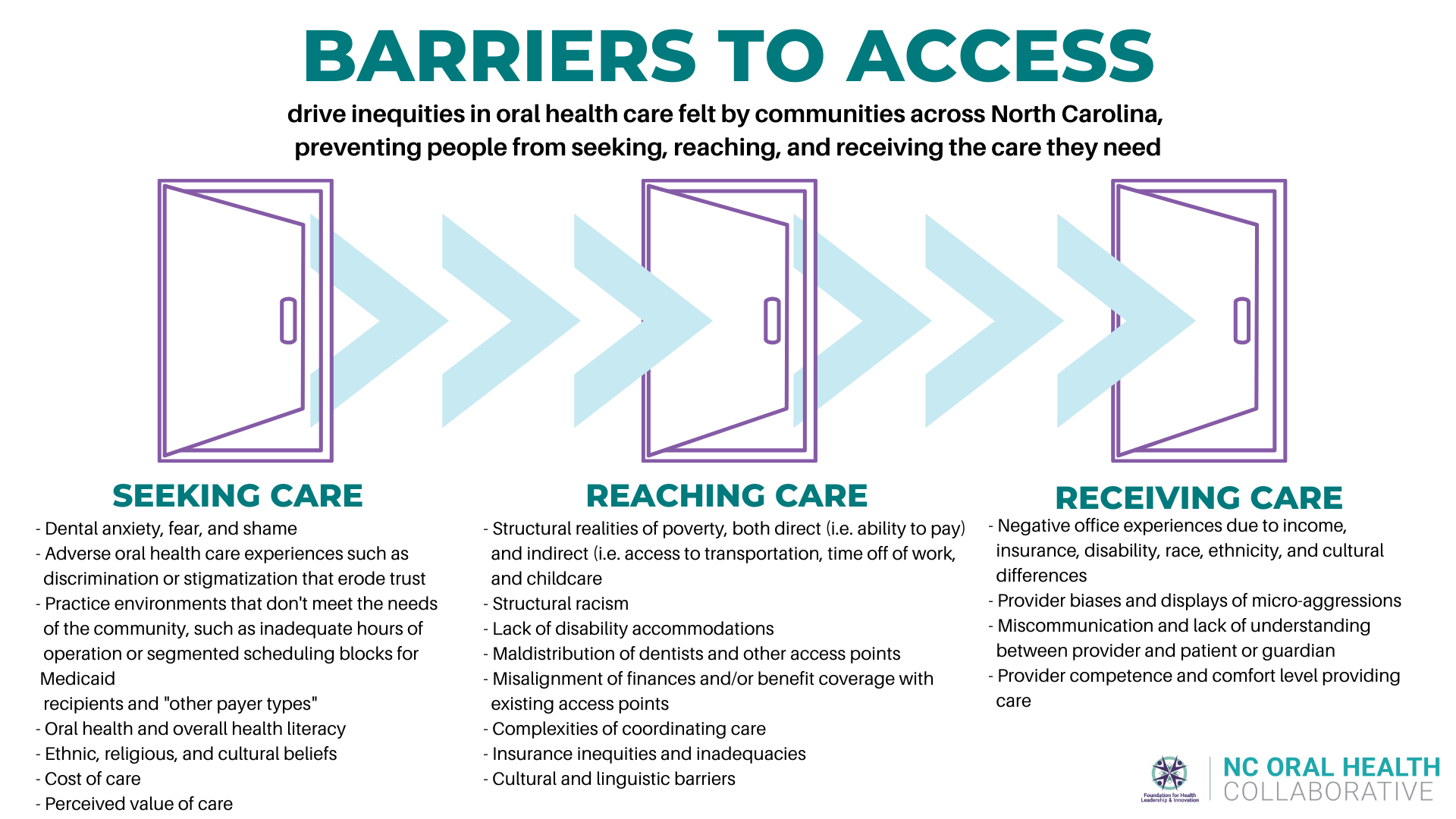 Meet the Steering Committee