From the highest peaks east of the Mississippi to the unique sounds of bluegrass music, Western North Carolina is a one-of-a-kid region. But like many rural areas across North Carolina and the United States, the communities that make up WNC face pressing challenges when it comes to oral health.
Across the western region, children on Medicaid receive less preventive oral health care than their peers across the state. In Regions 1 and 2, as reported by the North Carolina Department of Health and Human Services Oral Health Section, only 43 and 42 percent (respectively) of children ages 1-2 receive any preventive oral health care.
We could rattle off statistics and conclude that there simply aren't enough dentists in WNC, but the problems faced are not so simple. While the workforce numbers and the distribution of providers across our state are an important issue, there are several layers of barriers preventing many in WNC from accessing the care they need.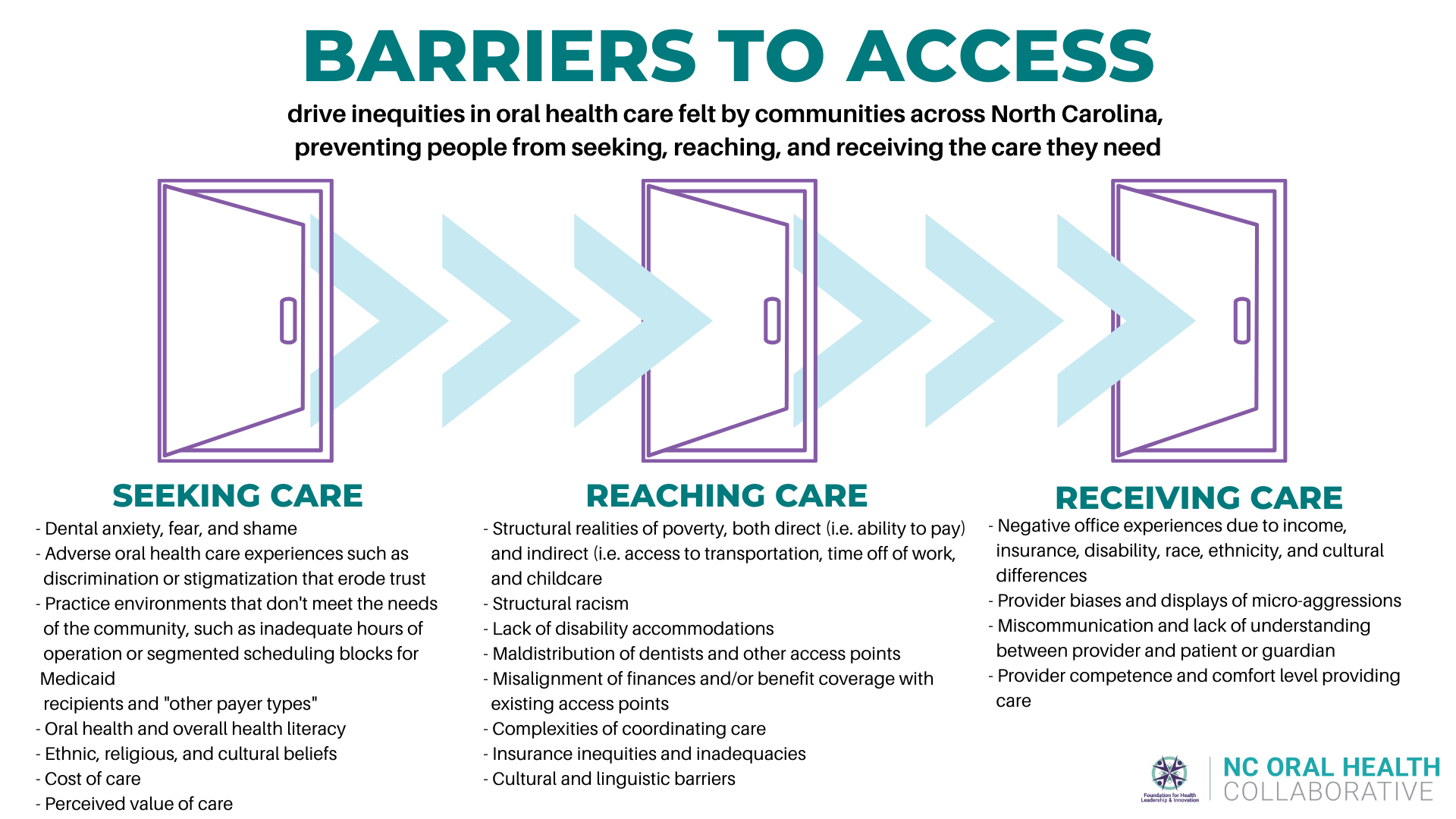 When looking at third grade students, the data suggests that initiatives to reach children outside of the traditional dental home are at least partially responsible for a higher-than-average rate of dental sealants among third graders. Across Regions 1 and 2, nearly 49 percent of third graders surveyed in the 2017-18 school year had received dental sealants, compared to a statewide average of 45.9 percent.
Even with the rate of sealants in Regions 1 and 2, however, only 41.8 percent of surveyed students had no tooth decay, compared to the statewide average of 54.5 percent.
So what do all these numbers mean?
There are unique issues that vary across WNC, and each individual community faces its own challenges. For example, if you look at Region 1, only 13 percent of the population is serviced by fluoridated water. For comparison, nearly 90 percent of North Carolinians have access to fluoridated water.
So, whether the problem be access to providers, adequate oral health education, access to basic preventive measures like fluoride, or any number of other issues, significant effort is needed to improve children's oral health in WNC.
In 2017, the Duke Endowment, Mission Children's Hospital, and the WNC Health Network partnered to conduct an oral health needs assessment and further explore the specific issues facing WNC communities. From there, stakeholders identified strategic focus areas and formed the WNC Children's Oral Health Initiative.
Earlier this year, NCOHC absorbed the WNC Children's Oral Health Initiative, now called the WNC Steering Committee, to help specifically tailor efforts to increase equity and access in the region.
Meet the steering committee and further explore the barriers to access in WNC here.
As we continue our work, keep an eye out for breakdowns of the issues that WNC communities face, and the innovative approaches leaders in dentistry are taking to tackle them.
Get started by exploring how Kintegra Health is pushing forward, even during the COVID-19 pandemic, with a plan to use teledentistry and school-based care to provide preventive services to more than 6,000 elementary school students in the counties west of Charlotte this year alone.
NCOHC is a program of the Foundation for Health Leadership & Innovation. For more information and to stay up to date, subscribe to the NCOHC newsletter. If you are interested in becoming an NCOHC member, you can also fill out our membership form. It's free!